Helping Oneteam to create the family feeling with custom merch 
We filmed a Success Story Video at Oneteam where Guido Schmitz, co-founder, explains how Monday Merch created welcome packages for their employees.
Oneteam offers an all-in-one employee app to make the frontline workers successful and engaged where they work. They do this by offering digital solutions like internal communication, digital onborading, surveys, and then sell this to companies like H&M, Albert Heijn and have over 100 customers here in The Netherlands. 
Ruben, one of the other founders, worked at a supermarket. He got really frustrated. There was no really good app to look up his schedule, find a replacement, or communicate with his colleagues. He got thrown into a lot of WhatsApp groups and that's when he came up with the idea.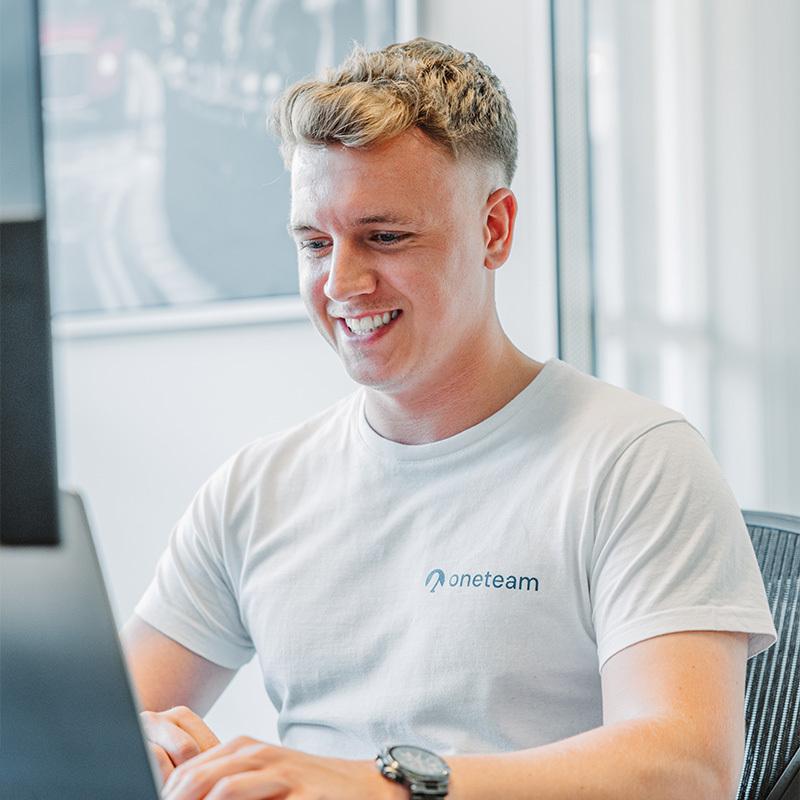 Guido Schmitz
Co-founder, Oneteam
''Immediately a set of top-quality merchandise in our own style for our new team members.''

CO-FOUNDER GUIDO SCHMITZ ABOUT MONDAY MERCH
Monday Merch really helped us curate a welcome package for our employees. We have shirts, we have sweaters, we have water bottles and notebooks as well. Also, they helped us out with shipping the welcome packages to our remote employees. When we have the Zoom calls, you see them with Oneteam sweaters and the Oneteam family feeling is more alive than ever because of the custom merchandise. That's awesome!