Christmas is right around the corner, and there's no better way to celebrate the season of giving than surprising your clients with fantastic gifts. However, coming up with corporate Christmas gift ideas for clients can be challenging since you must think about it thoroughly.

While the gift that you give your team must show that you value their hard work, gifts that you give your corporate clients must convey sophistication and also send a message that you value their business and look forward to more opportunities with them.

Are you one of those who thinks that being creative in your Christmas gift for clients is tricky? Well, you bump into the right article, we will help you think by providing some of the best merch that will leave your clients in deep appreciation.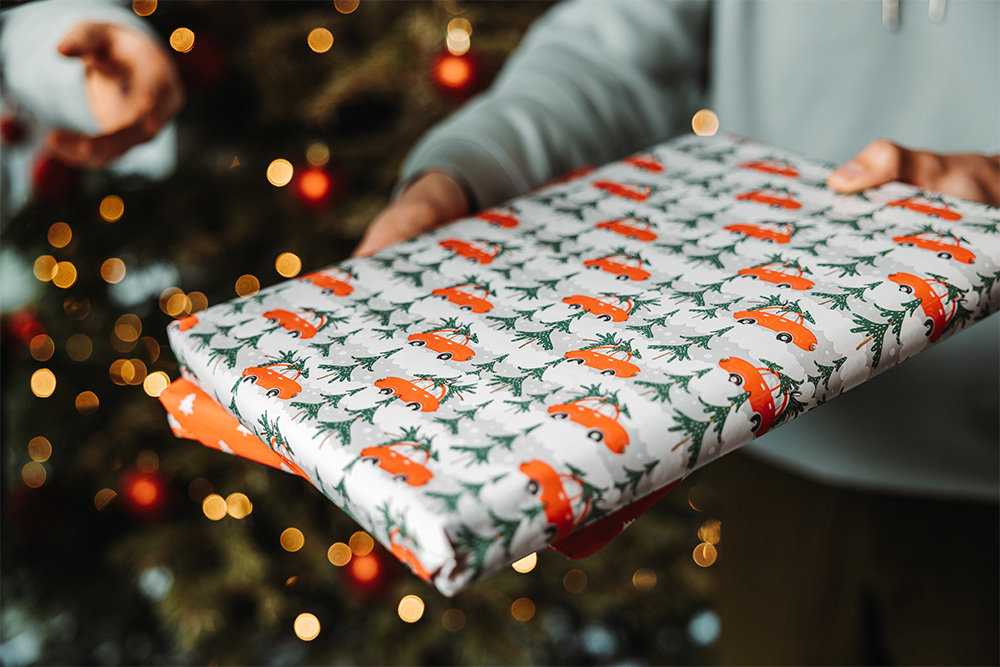 Corporate Christmas Gift Ideas For Clients

Clients bring business opportunities to us, so needless to say, they are absolutely crucial partners of any business. Business Christmas presents for your clients don't need to be expensive as long as the gesture is apparent, and your message comes across well.

With that said, here are some of the best corporate Christmas gift ideas you can choose from:
1. Wine Set 
Red is the colour of Christmas, and it is also the colour of love. Show your love and appreciation for your clients by giving them a wine set they can enjoy over the holidays. With the string of events and gatherings people are expected to attend during this season, it's always nice to have wine in tow.

Brands such as Ponte Villoni, Fildefere, Baron de Valac, and JP. Chenet are some of the best wines you can give to your clients. This gift is classy, simple, and a no-nonsense way of showing appreciation for your clients. 
2. Business Books 
Knowledge is power, especially in business, and there's no better gesture than giving your clients business books from your favourite businessmen or authors. It is said that successful people never stop learning, and by giving them inspirational books to read, you are showing that you're supporting their growth, and there's no better way of appreciating than that.

Classics such as How To Win Friends and Influence People by Dale Carnegie or Rich Dad Poor Dad by Robert Kiyosaki are must-haves within anyone's bookcase, so extend your courtesy and the knowledge within these books to your clients. 
3. Tea and Wine Box 
If wine doesn't quite cut it, you can give your corporate clients a tea and wine box, making for a cool corporate gift. Who doesn't love good tea? Similarly, who doesn't love good wine? If you put the two together in a single package, you're doubling the love and doubling down on the message you're trying to convey.

Some boxes even have attractive designs that allow owners to use them for other purposes once the contents are used. You're essentially giving your clients multiple gifts when you choose to go with this idea, making this gift one of the best choices. 
4. Eau de Parfum
Nothing makes you feel like an executive more than smelling like an executive, and nothing beats perfumes in making you smell like one. With complex fragrances and different notes that change throughout the day, you won't need to find another sophisticated corporate gift for your clients.

One such brand that comes to mind is the House of Formulas Eau de Parfum, featuring a citrusy scent that lingers on the skin and various notes that make it a perfect perfume for Christmas.

5. Christmas Kitchen Set
One thing that you cannot avoid during the holidays is cooking. Of course, even your top-notch corporate clients plan on serving different meals for a Christmas feast. Then why not give them the equipment that can help your client's cooking? A kitchen set is a thoughtful Christmas gift idea since it anticipates what's needed during the season and addresses it.

A multipurpose chef's knife is a staple within these sets, and so are high-quality cutting boards. Help ease the pressure within the kitchen for your clients by giving them equipment to make Christmas cooking much more effortless. 
6. Bag of Snacks
Who doesn't appreciate yummy snacks? The quickest way to your corporate clients' hearts is by including their family, especially their kids. Giving them a gift like a bag of snacks they can share for the whole family is something they would love. The snacks within this bag range from candies, chips, nuts, and every staple snack you can think of, making for an excellent present.

You can also go the imported route and give your clients a taste of Dutch liquorice and Redband fruit candies, or go the proven and tested way by giving them a bag of Lonka; the choice is yours. 
7. Premium Chocolates
Chocolates are almost synonymous with Christmas, and they also make for great Christmas gifts. Nothing beats spending time with your loved ones while munching on premium chocolates like Toblerone and Tony's Chocolonely. Christmas is all about family and relaxation, so why not give your clients a gift to help sweeten the whole experience?

Premium chocolates from other countries are also excellent since they offer that much-needed break from the usual choices. Various European countries specialise in manufacturing high-quality chocolates, so why not give your clients a taste of these tasty treats? 
8. Christmas Merchandise 
Another great corporate Christmas gift idea is Christmas merchandise. These items can range from Christmas decorations such as balls, Santa hats and other things you can think of. Christmas is all about having fun and relaxation, and when you give your clients decorations that fit the festivities, fun is sure to follow. If these Christmas merchandise doesn't give your client a glimpse of a smile, then we don't know what else will.


Impress Your Clients with Your Company Christmas Presents 
These are some of the best corporate Christmas present ideas that are sure to make your clients happy. There is no better season to give these presents than the upcoming holidays, and these gifts are guaranteed to make them feel special and appreciated.

Monday Merch has all your business Christmas presents covered. We are dedicated to bringing you only the highest-quality merch, and you only need to explore our website to discover what exciting merch we have for you. Are you looking to impress your clients and forge a stronger bond with them? Then let us help you fill your Christmas corporate gift package for clients with wonderful merch!